Missing Maestro
After receiving death threats, Leopold Stubernski, the conductor of the Twisted Symphony, turns up missing an hour before the orchestra is scheduled to take the stage. All the while, Morton Stib, the symphony's trombonist, craves his time in the spotlight. An arrogant, paranoid music director, and a disgruntled musician set the scene in this tale of orchestrated retribution. And you, as an avid patron of the performing arts, have offered to investigate the Maesetro's private quarters. Can you discover the whereabouts of the Maestro in time for the big performance?
Music skills and knowledge are not required to play this game.
60 minute game $28 per person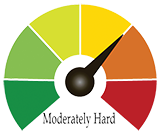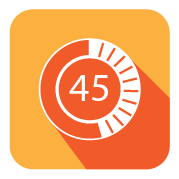 45% escape rate*
*Please read our Viewpoint on Hints. Depending on how you want to play, your chances of escape may vary.
All participants should arrive 15-20 minutes before the scheduled game to sign a waiver and to obtain instructions from the Game Master. The door to the escape room is locked on time, and players will not be permitted into the room if they are late. There are no refunds or rescheduling in this scenario.
Children under 16 years of age may participate only if accompanied by an adult player. Our escape room is recommended for ages 12 and up. Children under 12 years of age are welcome to play with a parent or guardian in a private room setting.
Players participate in the game at their own risk.
The participants acknowledge that the door of the playing area will be closed for 60 minutes. Participants can leave at any time and re-enter the room as needed as explained by the Game Master.
Participants suffering from claustrophobia, panic attacks, asthma, heart disease, infectious diseases, or other health-threatening illnesses are not advised to participate in the game. If a player with such conditions decides to participate, Twisted Room Escapes accepts no responsibility for any resulting accidents, damages, or impairment of health.
The ceiling of the game room is out of play. Do not touch the cameras, microphone, and fire alarm system (sprinklers, emergency lights, smoke detectors, etc.). Do not touch electrical outlets, or anything indicated with a Do Not Touch symbol.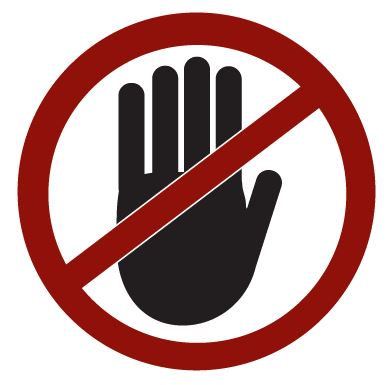 Any participant causing damage to the game room will be held liable for such damages.
Participants playing under the influence of alcohol or drugs is not allowed. The Game Master can ask any player to leave the game if the player is suspected of being under the influence of such drugs.
Participants can NOT take photos or video in the game room.
Smoking is prohibited in the game and throughout the entire facility.
Participants must not take any objects from the game room.
Dogs and other pets are not allowed in the game room.
The violation of any of these rules may result in immediate disqualification from the game. No refund of the game fee will be given to those participants disqualified (expelled) from the game.