Use coupon code: WEEKDAY to get $8 off per person Monday thru Thursday!
We offer real-life adventure games where your team must work together to solve puzzles and complete a quest.
We also offer family-friendly and corporate entertainment that promotes team building, communication, and critical things skills.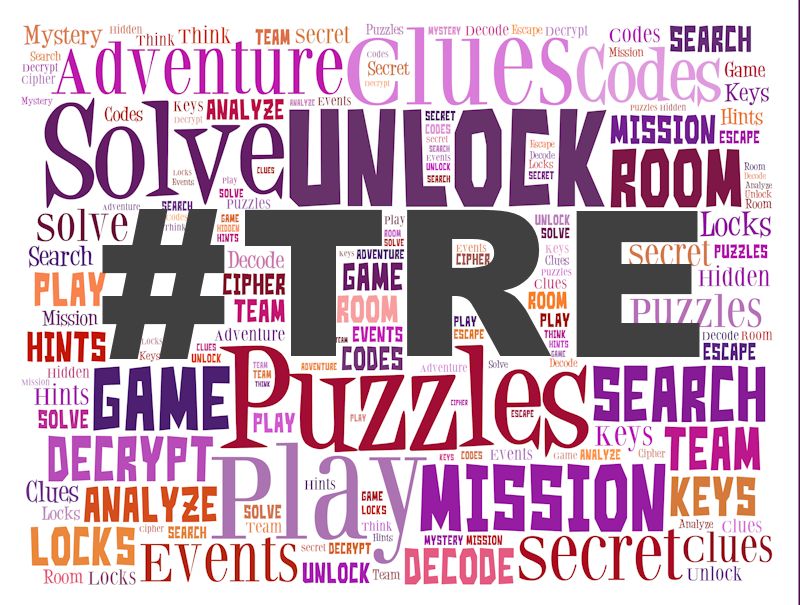 Book Now
Your brain is busting, adrEnaline pumping, heart pounding, while the 60 minuteS on the Clock slowly dwindle away. Your gears begin to shift, wheels stArt to turn, and then...A-HA! There's nothing quite as satisfying than arriving at that mind-blowing moment of ePiphany when it all suddenly makEs sense.
Twisted Room Escapes is an inTeractive, adventure game experience tHat transpires bEtween you, your teammates and the themeD surroundings. You must seArch for hIdden objects, soLve puzzles, and follow clues that will ultimatelY allow you to escape the room. Of course, your success is not certain. Do you have what it takes? Can you escape? But, escape or not, you will never forGet this expeRience.
"If you can thINk outsiDe of the box, you can free yourself from the box."