Use coupon code: WEEKDAY to get $8 off per person Monday thru Thursday!
We offer real-life adventure games where your team must work together to solve puzzles and complete a quest.
We also offer family-friendly and corporate entertainment that promotes team building, communication, and critical thinking skills.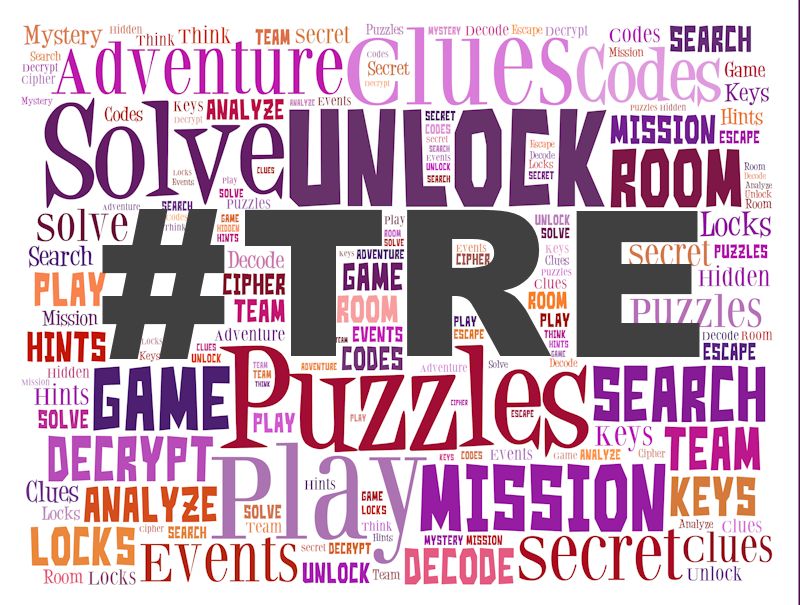 View Booking Schedule
Your brain is busting, adrEnaline pumping, heart pounding, while the 60 minuteS on the Clock slowly dwindle away. Your gears begin to shift, wheels stArt to turn, and then...A-HA! There's nothing quite as satisfying than arriving at that mind-blowing moment of ePiphany when it all suddenly makEs sense.
Twisted Room Escapes is an inTeractive, adventure game experience tHat transpires bEtween you, your teammates and the themeD surroundings. You must seArch for hIdden objects, soLve puzzles, and follow clues that will ultimatelY allow you to escape the room. Of course, your success is not certain. Do you have what it takes? Can you escape? But, escape or not, you will never forGet this expeRience.
"If you can thINk outsiDe of the box, you can free yourself from the box."
Reviews
See our Facebook page for all our reviews.
Yuehwern Y

Have done close to 80 rooms now. The Cabin is on our top five rooms. We are close to exhaust all the rooms in Indy area and the Cabin Definitely is the best rooms in Indy area. The people who run this place are like a big family and the room is beautifully done. So much fun!! We did all the other rooms right after and look forward to their new rooms in the future.
Sonnet J

Absolutely loved it!!! Clever puzzles, great sets with lots of attention to detail. Did the Missing Maestro and The Cabin with a group of friends and family- we didn't quite make it out on time but really enjoyed the experience. The staff is friendly and their timing of hints is perfect. They won't let you get frustrated or stuck, which makes it super fun. And loved the "mini" room for training purposes to help get your brain thinking about how to solve the puzzles. This was definitely the most fun I've had in a long time!
Mark M

I loved TRE! Very challenging amd a lot of fun! Very impressed with the puzzles and with the scenic design of the room! Had a great time and the staff was excellent in doing a training room and offer hints. We will definitely come back!
Kyrsten P

Everyone was so friendly. The welcomes us as soon as we walked in the door. We even got to do a little starter room to get our minds going for the real deal! The room was super creative and fun. (Although I nearly peed my pants at one point) would like to take on their other room and get out with even more time to spare! Our game master was super helpful as well. Thanks Hope for all your help!
Taylor B

I've done 21 escape rooms and this establishment holds 2 places in my top 5 favorite rooms. The staff is incredible. So accommodating and very welcoming! Their rooms are extremely unique and they're thought of and executed by the owners. The puzzles are very fun and so creative. I would recommend this place to anyone who is new to escape rooms or experienced! I can't wait for them to open more rooms!